"
Make way! For I! am! Quatran!!
"
 

— Tobot Quatran (English dub)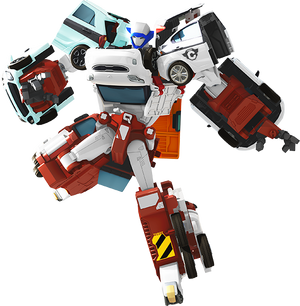 Tobot Quatran (쿼트란) is an integrated Tobot made up of Tobots C, D, R & W. As the most majestic of the combiners, he has a double-layered voice and charges his opponents with tremendous force. He has the ability to release blazes of fire when he is fully charged up. [1]
Fiction
Voice Actor:
Traits
Appearance
Personality
Relationships
Abilities
Toys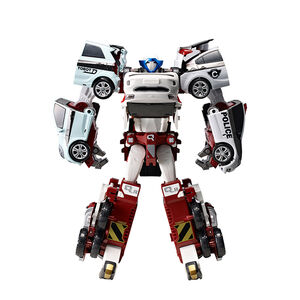 Quatran is made up of four components that each transfrom into a part of Quatran. This toy has a swivel head, sideways splits, knees, shoulders, and inward-bending elbows, but lacks forward hip joints. The locking joints in the arms over time may become notoriously difficult to forcibly move.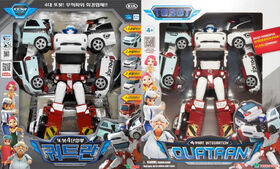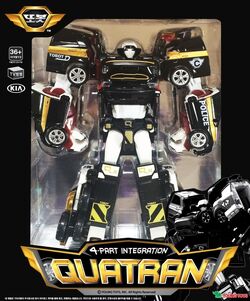 Quatran Black Edition (2015)
A limited-edition black-and-gold redeco that was only available in Korea.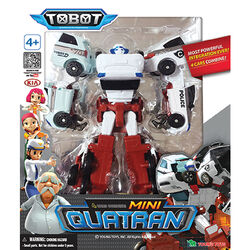 A simplified, scaled-down version only available in foreign markets.

Trivia
Background
Resemblances
Notes
Gallery
Links
References
External Links